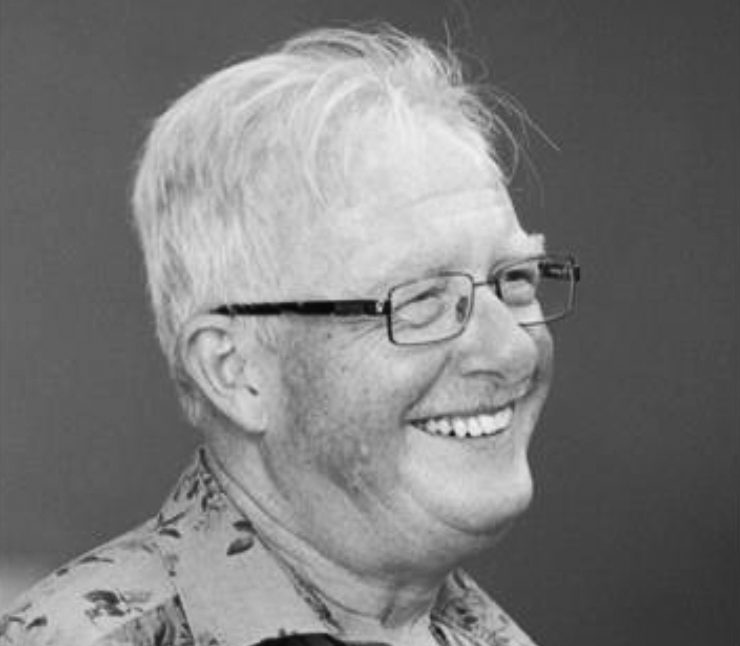 Stuart Alcock
Stuart joined the board in 2013. He served as President of the society from 2014 to 2018. Stuart is and has been closely involved in planning for the new facility for 411, and currently chairs the Constitution and Governance committee. Stuart is a long time Vancouver resident and an accomplished non-profit and association administrator. His strengths include expertise in policy, research, and program development. Stuart's work has encompassed being Constituency Assistant to a number of MLA's, Executive Director of the BC Association of Social Workers, and Deputy Executive Director at Westminster Community Legal Services Society. He is a respected teacher and supervisor and recognized for his many years spent in the field of social work.
In addition to 411, Stuart volunteers in administrative support to Ballet BC. His past volunteer activities include chairing the Law Reform Committee of the BC Human Rights Coalition; membership of the Community Liaison Group for the Mount Pleasant Community Plan; and co-chairing a committee reviewing the Code of Ethics for social workers in BC. He has made presentations at colleges, universities and conferences in Canada, the USA and the UK on a variety of issues related to social work and organizational development. Stuart served for four years as a member of the B.C. Seniors Advocate's Council of Advisors.
Patsy Craig
Patsy joined the Board in 2013. She is the board Secretary and representative for the Information & Referral Program and participates on Seniors Issues and Nominations Committees. As an Information and Referral Volunteer at the 'Centre, she assists fellow seniors in navigating, accessing government and community 'systems' benefits & resources. As a Member, Patsy is particularly dedicated to fellow seniors to recognize & acknowledge their own strengths, navigate and access positive and critical enhancements to their life & well-being in a constantly changing/evolving world. She'd like to continue to actively participate in reaching the Members' immediate goals – becoming "Seniors Connected" and entering the real or virtual doors to a new, vitally active 'Centre.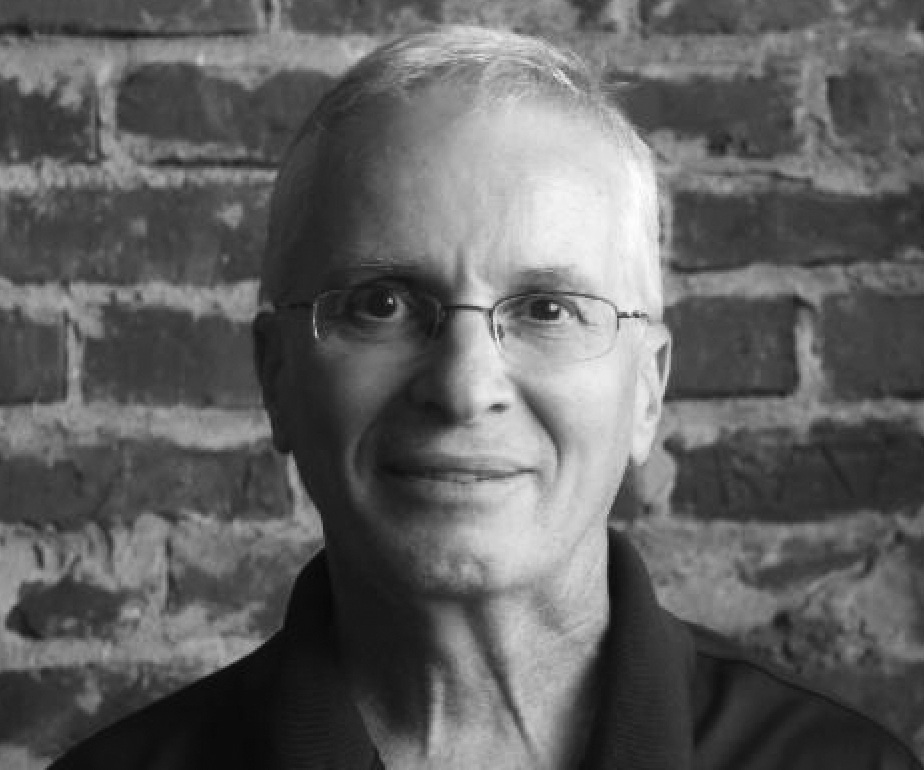 Gerald (Gerry) Dragomir
Gerald has only just realized, in his 70th year, that he is a fully qualified senior. However, that is not stopping him from continuing to work full-time in his accounting practice that primarily serves the NPO sector. In addition, Gerald is finishing up a Masters at UBC in High-Performance Coaching and will be lobbying ardently to be admitted into a doctoral program once that is wrapped up. If that was not enough, Gerald enjoys coaching high-performance Olympic athletes and will be (carefully) making his way to Japan for this version. Hopefully, his athlete will finally get his gold medal and he will be able to tone it down a bit.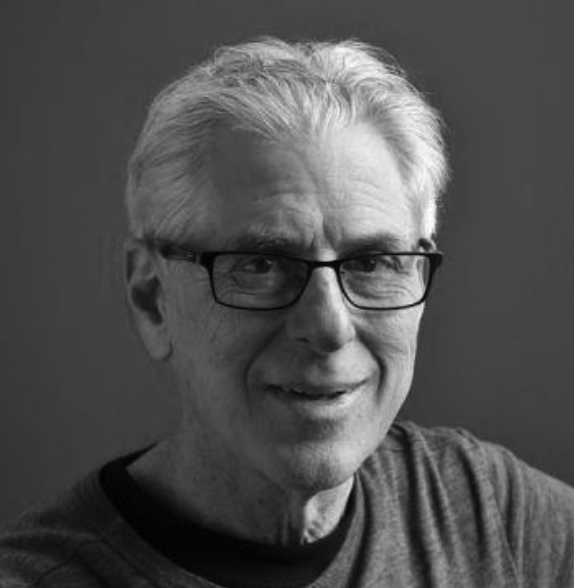 David Handelman
David lives in Burnaby. For about 17 years he was an elementary school teacher in Surrey. He then attended UBC Law School and practiced in Vancouver in the areas of Immigration Law, Criminal Law, Human Rights Law, and Labour Law. Since retiring from practice David has served as a panel member of the Property Assessment Review Panel and the Employment Assistance Appeal Tribunal. David sits in on the Program Committee and Membership Committee.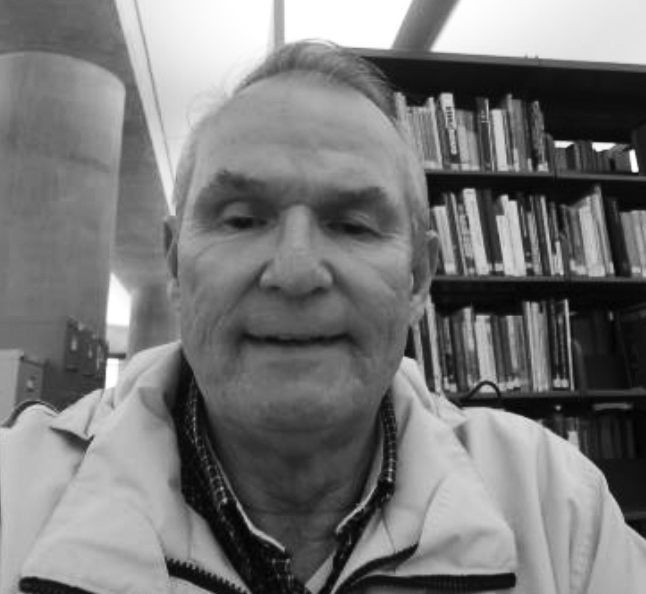 Gory Horswell
I have been a member in good standing of 411 I believe since 2006. I have been a Vancouver resident since 1972 originally from Toronto, Ontario.
Education:
• I have attended several universities in undergraduate studies
• University of Toronto, sociology program
• University of McMasters EAP special studies
• Rutgers University new Jersey, USA special corporate affairs program.
• BCIT Business Administration
• International Trade Diploma BCIT [FIT Certified} Forum for International Trade
Employment
• Owner/Operator Plumb Square On The Level Contractors on going today
• Past president and vice president 2 yr. terms Pacific heights Housing Co-oP
• Executive Director Forbes Center Adult EAP residential care center
• CEO Eastern Pacific Management International Trade
These are few of a long list of positions I have held during my working years. I am currently semi-retired. I have travelled extensively throughout S.E. Asia and Greater China, for business and pleasure. Indeed, my wife and extended family are from the region, Myanmar to be specific. We travel annually to our family home for approximately 2 months during the winter. I have some foreign language skills of a basic nature. I would bring a set of skills both of a cultural diversity, business experience and board experience.
Jeannie Kamins
Jeannie Kamins has been an artist for over 40 years and a social justice activist her whole life. From fighting for "Black Power" in the 60's for Women's equality and Peace in the 70's. Fearing incarceration decided to fight the good fight through her art. Believing that art is a language she has put together national exhibitions on censorship and provincial exhibitions by women. Her own work is predominantly political covering all political issues from sexual abuse to the environment. Recent work has been about depleted uranium through weaponry and it's spread throughout the earth by the wind. When asked what she is doing now at nearly 80 she responds, "still marching". Jeannie has been on the Board of 411 Seniors Centre Society for the past year and is one of two
Alana Kenyon
Alana Kenyon was born in Winnipeg Manitoba. In her early teens, her family moved to Edmonton, Alberta, where at the age of 19 Alana became a full-time postal worker. During her time with Canada Post, she was introduced to the labour movement. Through decades of violent strikes and worker unrest, Alana developed a passion for workers' rights. She immersed herself in Union education programs. Alana received a scholarship from the Canadian Labour Congress, and completed the Labour Studies program at Laurentian University. Through hard work and dedication, Alana became a recognized national facilitator, and worked beside other Unions helping educate workers on human rights, health, and safety. As a long term shop steward, Alana also sat on several committees over the years. She had the distinct privilege to be a loaned agent to the United Way of the Lower Mainland, and worked with them for 4 years, until she retired. Alana enjoyed her work with the United Way, finding it both challenging and fulfilling. After 36 ½ years working at Canada Post, Alana has retired. She has been retired now for almost 4 years, spending time enjoying outdoor activities and her small grandson. During the current pandemic, people feel somewhat disconnected from community, and are looking for ways to reach out. Alana was pleased when a friend and mentor Marion Pollack invited her to volunteer at the 411 Seniors Centre. Alana looks forward to participating in and contributing to the good work of the non-profit or foundation.
Marika Kocaba
A highly experienced Executive who has demonstrated the ability to lead diverse teams of professionals to achieve levels of success in a highly competitive, fast-paced, creative environment. Strong technical and business qualifications with an impressive track record of more than 20 years of hands-on experience in strategic planning and business development in the entertainment industry.
Strengths:
• Focus – keeping the "big picture" in mind – members and needs
• Respect – everyone's voice counting, inclusive debates
• Excellent communication and interpersonal skills
• Creative and resourceful thinking
• Budgets and schedules
• Proven leadership skills
• Mentoring and training
Upon retiring, my focus turned towards health and wellness whereupon I trained for my yoga teacher's certificate (2014). Here I felt I had the most to contribute – particularly to seniors and the idea that movement is medicine. I currently teach two ZOOM classes each week – one Hatha and one Chair Yoga. It is with this intent that becoming a Board Member at 411 Senior Centre Society seemed to fit with my abilities, strengths, and compassion.
Setty Pendakur
Dr. V. Setty Pendakur is Professor Emeritus at the University of British Columbia (School of Community and Regional Planning. He taught at UBC for over 30 years, has worked in more than 30 countries as a Transportation Policy Advisor for international agencies such as the Asian Development Bank, Inter-American Development Bank, The UNDP, Economic Commission for Africa and the World Bank. Currently he serves as a Senior Policy Advisor to the State Council of China and the Government of Singapore. He has published extensively in scholarly journals all over the world. He also serves as Honorary Professor at the Management School of China National Academy of Sciences. He is a member of the National Academy of Sciences of China and of the USA.
Over the past many years, he has been a Vancouver City Councilor and Deputy Mayor as well as the Director of Metro Vancouver. He has served on several Boards including the PNE, Vancouver Board of Variance, Vancouver City Planning Commission, BC Real Estate Foundation (13 years of which 3 years as President), and the BC Transit Authority. Among the community Boards, he has served are United way of Greater Vancouver (6 years and 3 years as Chair of the New Building Committee), Round House Community Centre Board (13 years of which, 5 years a President), Association of Neighborhood Houses (10 years of which 3 years as President) and the Alexandra Housing Society (6 years of which 3 years as President). He currently serves on the Boards of Immigrant Services Society of BC, Western Theatre Conspiracy Society, Alexandra Foundation (President), Seniors Centre Building Committee of the Akali Singh Sikh Temple (Chair) and the Facilities Committee of the 411 Seniors Society.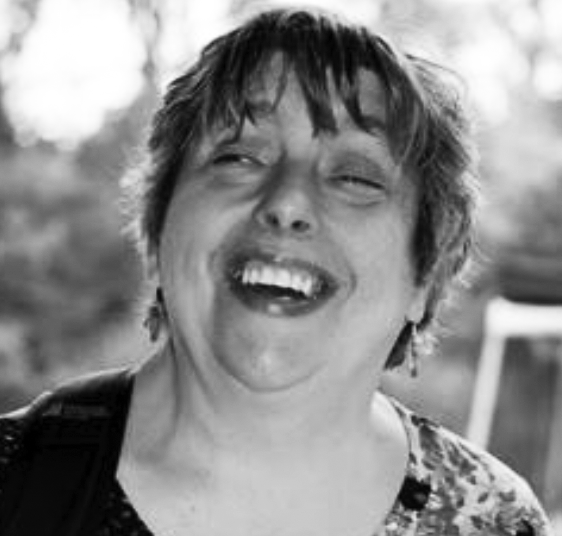 Marion Pollack
Marion Pollack is a retired postal worker and a long-time activist with the Canadian Union of Postal Workers (CUPW). She has held Union positions at the Local, Regional, and National level. She was recently elected to be a retiree representative on her pension plan. She has a keen interest in women's issues and continues to work for the full economic, social and political equality of all women. She is a former Board member and a Past President of the Canadian Research Institute for the Advancement of Women (CRIAW-ICREF). Currently she is the 411 Board President and an I and R volunteer. Shealso participates in the new facility, program, personnel, and seniors' issues committees. She is inspired by the dedication, spirit, and tenacity of the Board, staff, and members of 411.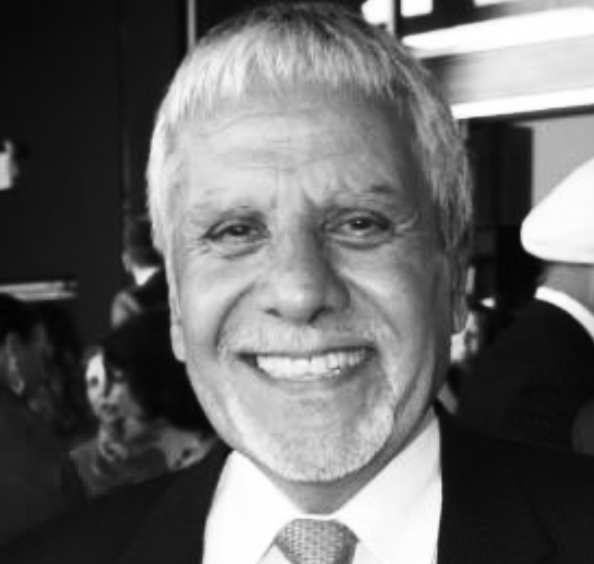 Kanwarjit (Kan) Sandhu
Kanwarjit was born and raised in Punjab, India. After finishing university, he left India to travel the world. He travelled to places such as Singapore, Australia, and eventually settled in the U.K. After living there for a several years, he decided to migrate to Canada and then got married. He raised two girls in Richmond and after 36 years of service as a bank manager, he is now retired. Kan's life experiences have taught him to deal with many difficult issues such as racism, discrimination, being an ethnic minority, and now dealing with senior issues. Being retired has afforded him the chance to give back to the community that provided him with so many opportunities.
Kan is very active in the community and has participated in various workshops over the years. Kan has recently been appointed to the Richmond Intercultural Advisory Committee by the City of Richmond.
He has been on the Board of Directors for Richmond Multicultural Community Services (RMCS) in various capacities such as President, Vice President and Secretary. This society deals with settlement and seniors' issues. He actively participates in their seniors' program that involves yoga, healthy eating, and dealing with various senior's issues. He is also on the board for the Indo Canadian Business Association (ICBA) and chairs the Scholarship Committee to help students be able to fund their university education.
His involvement with various workshops has created fruitful discussions on how to deal with real and living issues in our society. Such workshops include Balance between Security, Human Rights and Accountability at the Justice Institute of B.C., mental health issues seminars at S.F.U., Diversity in Policing Conference at the Justice Institute of B.C.
Kan was also involved with the National Association of Canadian of Origins (NACOI) and was elected as President of the BC Chapter and Secretary at the National Level. This organization facilitated regional and national conferences and liaised between provincial and federal government officials.
Kan is a member of the Finance committee.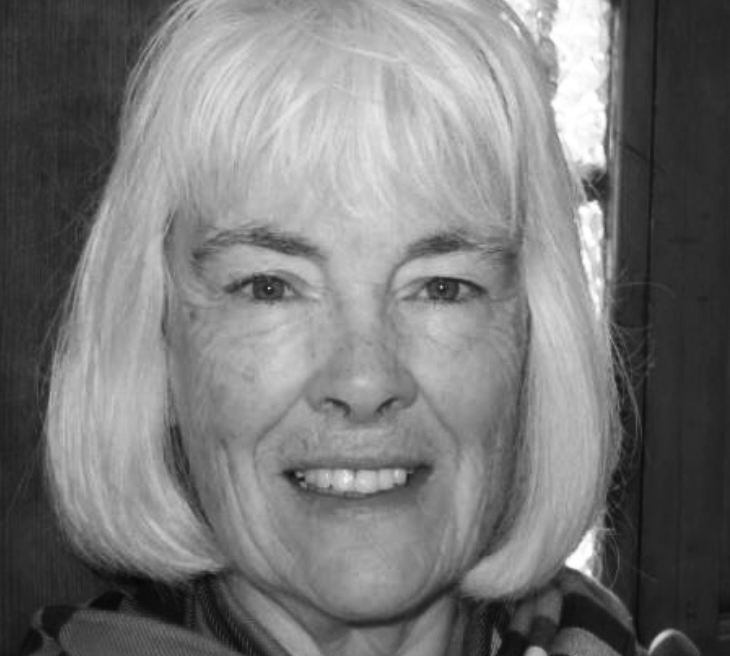 Gwen Willox
Greetings, Fellow Seniors. I am a member of 411 Seniors Centre Society, in good standing since 2013. As a member of 411, I have participated in the Book Club since its inception. I have, for 2015, 2016, 2017 and 2018, been a volunteer tax preparer in the CVITP program. As well, I have attended numerous workshops and other presentations, with a special interest in poverty and housing issues, especially for single seniors.
I hold an undergraduate degree in Sociology, as well as a Certificate in Financial Management from BCIT (2006). In 2013 I retired from my last paid employment. For 19 years I worked as aFinancial Assistance Worker with the Ministry of Social Development, the last 10 years on Vancouver's Downtown Eastside. Previously I worked with women in the corrections system, working toward positive community reintegration. As a volunteer, I have served at various times as a crisis line volunteer for WAVAW (Women Against Violence Against Women), a support and trainer for the Buddy Program in the early days of AIDS Vancouver, and have until recently been a reader for a disabled friend. I served on the founding Board of New Page Society. I have recently moved to the Lower Sunshine Coast, an easy commute to Vancouver. As a healthy active senior, I plan to continue to be involved in support and advocacy. Gwen is the chair of the Finance Committee and Treasurer for the 411 Seniors Society.