Hello, my name is Jane Belanger. I have lived in Vancouver since 1986, originally hailing from inner city, Winnipeg, Manitoba. -Education: I was a single parent of 2 children when I entered university as a Mature student in Arts. I was able to graduate with B Ed from the U of M earning the University Gold Medal in Education. I then continued studying, completing a pre-Masters year in Multicultural Education with a focus in Indigenous Education at U of Manitoba. I later obtained a Masters in Liberal Arts, SFU. I hold certificates qualifying me to teach Levels 1 to 3 of FIE, a cognitive development program. I also contributed to Curriculum development in Aides Education for First Nations Communities, Reel to Reel Youth Film Festival and was a field tester for Provincial Senior Secondary Curricula based on First Nations History and Literature.
Career: Since 1980, first in Winnipeg, then for 25 years in Vancouver, I taught in Inner-city schools, focusing on Indigenous Education. In Vancouver, I taught in a small Alternative school located in the Downtown East Side at First United Church. The focus of this alternate program was to provide educational opportunities for First Nations Youth living or frequenting the Downtown East side. The goal was to stabilize their lives and provide the supports which would lead to reintegration back into school. In order to be an effective teacher I learned education was about much more than the schooling. Before students could progress with grade level curricula, the school had to address myriad complex issues such as remedial education, learning disabilities, poverty, child prostitution, neglect, drug abuse, criminal entanglement, assaults, perpetual grief and trauma, the legacy of residential schools, overt and institutional racism, and so on. In order to serve the students and help them achieve success and thereby, hope, I had to learn: about Cultural History and Education, how to Advocate for students, to be a foster parent, a sports and marathon coach, to do video production, to organize a culturally bases camping trips, and trips to Prince George and as far as New Zealand. In essence, our staff became dream makers.
I am proud to say that after consistent effort, what started out as a program for Street entrenched youth became a High School Graduation program. Many of these kids were the first in their families to "walk the stage". After 25 years I retired from VSB in 2011. Volunteerism: During my working years and aside from the in school activism, I volunteered for local Political campaigns, I was union rep for the Teachers Union, and member of the Inti Co-op Board and one term as President Retired life I am primarily a volunteer uke teacher of seniors. Since first teaching ukulele at 411 in 2018 or 2019, I have continued to teach at centres where there was a demand for such a program.
With the support of 411, I was able to continue the ukulele program on Zoom and to hold gatherings outside. The support of 411 also helped me develop a ukulele and social program for a group of visually impaired Seniors. At 411 1 volunteered at the Fall Fair and a research project. With the support of 411 1 am currently compiling stories, many from a workshop series funded by 411 about the hugely diverse journeys folks have taken on their road to becoming Senior citizens. I have also participated in 411 discussions and meetings regarding issues such as the digital divide, housing, financial security, lack governmental awareness, consideration and support of Seniors issues. I am aware of the challenges facing seniors and 411. I would welcome the opportunity to support the mandate of 411. Whether through increasing membership, program development, community partnerships, making sandwiches…l consider it an honour to make whatever contribution I can to help relieve stresses and strains threatening Seniors in our community today and in the future.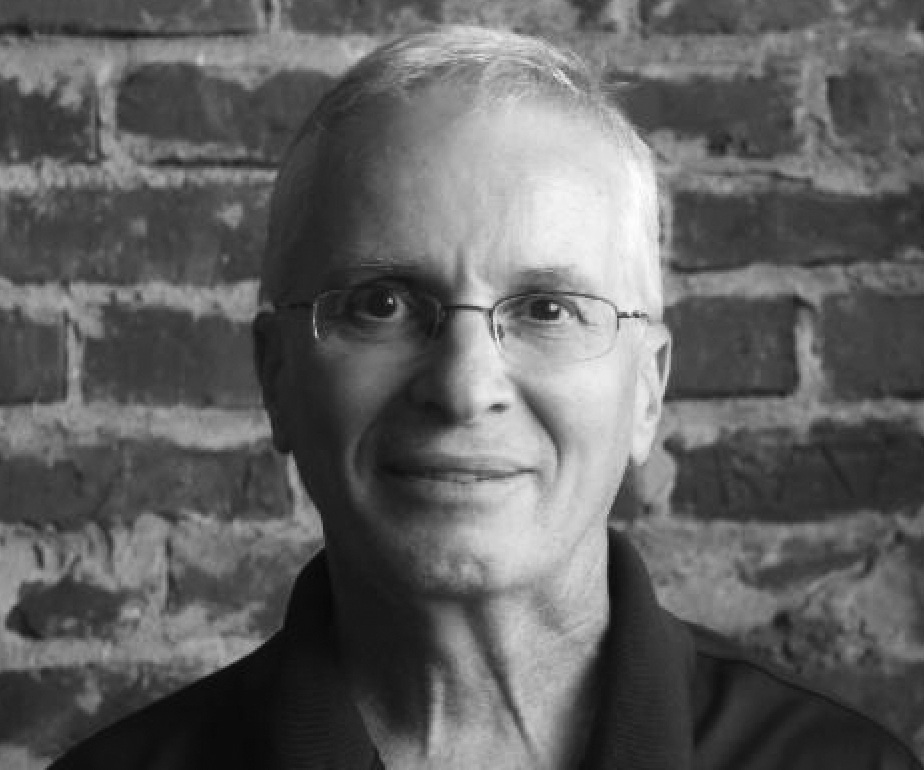 Gerald (Gerry) Dragomir
Gerald has only just realized, in his 70th year, that he is a fully qualified senior. However, that is not stopping him from continuing to work full-time in his accounting practice that primarily serves the NPO sector. In addition, Gerald is finishing up a Masters at UBC in High-Performance Coaching and will be lobbying ardently to be admitted into a doctoral program once that is wrapped up. If that was not enough, Gerald enjoys coaching high-performance Olympic athletes and will be (carefully) making his way to Japan for this version. Hopefully, his athlete will finally get his gold medal and he will be able to tone it down a bit.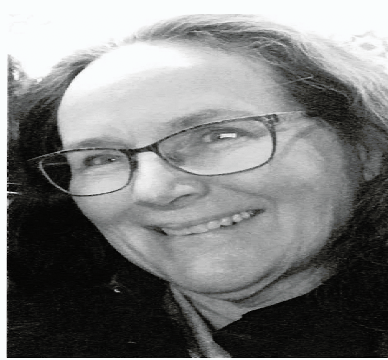 Gaye Ferguson
It is with great pleasure that I put my name forward to join the board of 411 Seniors Centre. I became a member during the early part of the pandemic, as I was starting to plan my retirement from my work in the social services sector. A few people approached me to join the board and after giving it some thought, I decided ltd be very interested in serving seniors in our community this way. I am already a recent member of the Programs Committee, so this would give me another avenue to be of service.
In the last 2 decades of my working life, I worked for family-serving organizations in east
Vancouver, such as Britannia Community Services, Society, YWCA, Kiwassa Neighbourhood House, Mt Pleasant Family Centre and Eastside Family Place. My work involved supporting vulnerable families with children ages birth to 5 years. I coordinated programs and activities, as well as provided one on one support and referral to appropriate services. I also was responsible for writing evaluation reports to funders, and developed many of the tools and processes in my agencies.
I have been involved in the community as well, serving on a number of boards over the years, including Trout Lake Community Centre Society, as well as over 6 years (on and off) on my housing cooperative's board of directors. For a number of years I served as Treasurer. I'm currently on the Finance Committee.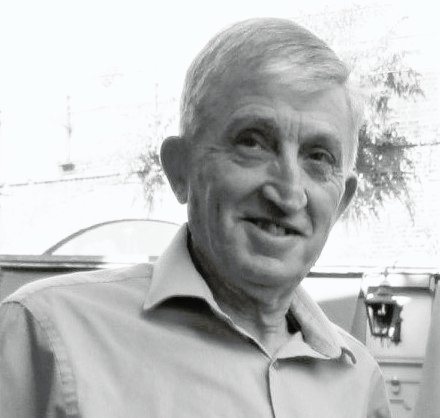 Richard Gauntlett
Richard has lived in England, Africa, Labrador and for the past thirty-four years in North Vancouver. He has been a teacher, school board administrator, has worked with a charitable housing association in the UK and has been a community centre manager both at Britannia Community Services Centre and in North Vancouver. He is now retired but volunteers actively at the Silver Harbour Seniors' Activity Centre (as president) and on the strata council where he and his wife, Trish, live.
Richard is deeply committed to community development and to diversity and inclusion in all his activities.
In his spare time, he enjoys hiking, reading, travel, exploring new places and spending time with grandchildren. He has five grandchildren and one great-granddaughter.
Lisa Hall
My name is Lisa Hall and I was born and raised in Vancouver, BC.  I am 62 and live in the co-op in the east side with my cat, Niall.
I started my work life with Canada Post.  I worked there for about 12 years.  I became involved with CUPW which educated me in Union structure as well as a broader understanding of the role Unions & Women play in the world.
While working with Canada Post, I lived with a group of folks who wanted to buy the old building we lived in.  After much work and many meetings, we became a new Co-op.  My home to this day!
From there I began working in the Downtown Eastside with DERA.  I worked there for close to 25 years on & off.  Helping to build safe communities within the neighborhood was extremely rewarding.  About 10 years were spent at the Front Desk of DERA, triaging the folks that came for help and getting them to the resources that would best address their need, be it an advocate or information.  The other years were spent in the Social Housing that DERA ran.
After 25 years in the Downtown Eastside I was looking for something a bit gentler and found the BC Compassion Club.  A consensus based holistic care group.  These folks were selling cannabis & using the profits to offer free health care to those in need.  I loved working there and had many roles in the 15 years I was there.  Most of my work involved the Board of Directors in some capacity.  I was often the liaison between the Consensus Group and the Board.
Sadly, the Club closed and I am fresh on to a new path.  I am looking forward to volunteering with 411 in whatever capacity I can.  I can offer some skills with organizing and would be very happy to help with transitioning into the new space!!
I look forward to the AGM & to find a place in your awesome organization.
Gary Horswell
Gary has been a member in good standing of the 411 Seniors Society since 2006 and a Vancouver resident for over 50 years. Gary studied at several universities U of T, McMasters, and Rutgers USA. He possesses experience and training in Employee Assistance Programming [EAP], was the past Executive Director of the Forbes Centre, [a treatment center for adults], and was a former board member of a Vancouver Housing Cooperative. Gary is well-traveled with business, personal, and foreign language skills throughout S.E. Asia and Greater China, which complemented his BCIT training as a certified International Trade Professional.
Gary is semi-retired but remains involved in entrepreneurial projects on a part-time basis. He brings his diverse multicultural experience, foreign language skills, business experience, and ambition to contribute to the 411 Society in a sharing, fun, compassionate manner.
Alana Kenyon
Alana Kenyon was born in Winnipeg Manitoba. In her early teens, her family moved to Edmonton, Alberta, where at the age of 19 Alana became a full-time postal worker. During her time with Canada Post, she was introduced to the labour movement. Through decades of violent strikes and worker unrest, Alana developed a passion for workers' rights. She immersed herself in Union education programs. Alana received a scholarship from the Canadian Labour Congress, and completed the Labour Studies program at Laurentian University. Through hard work and dedication, Alana became a recognized national facilitator, and worked beside other Unions helping educate workers on human rights, health, and safety. As a long term shop steward, Alana also sat on several committees over the years. She had the distinct privilege to be a loaned agent to the United Way of the Lower Mainland, and worked with them for 4 years, until she retired. Alana enjoyed her work with the United Way, finding it both challenging and fulfilling. After 36 ½ years working at Canada Post, Alana has retired. She has been retired now for almost 4 years, spending time enjoying outdoor activities and her small grandson. During the current pandemic, people feel somewhat disconnected from community, and are looking for ways to reach out. Alana was pleased when a friend and mentor Marion Pollack invited her to volunteer at the 411 Seniors Centre. Alana looks forward to participating in and contributing to the good work of the non-profit or foundation.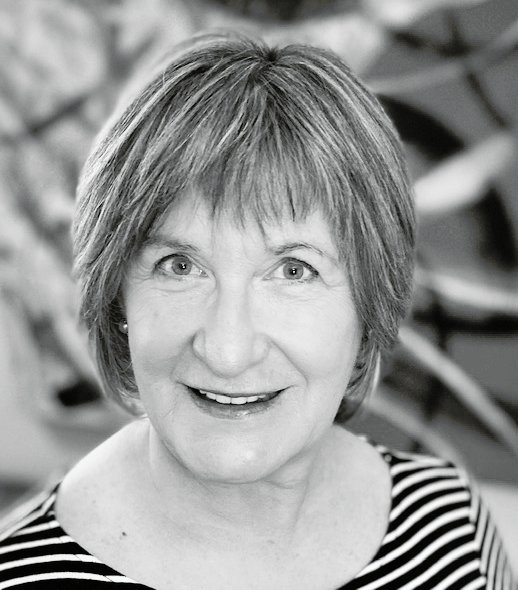 Marika Kocaba
My name is Marika Kocaba, and I have over 20 years of experience as a producer / executive producer / project manager in both television and animation. While  retired, I considered sitting on a board where I could make a difference – and in my research, I found that I would most like to join the 411 Seniors Society Centre. In 2021, that's exactly what I did. Meeting the membership team, we agreed that it would be most beneficial for me to participate in the Editorial  Committee. With Greenhill Communications (Brad Hornick and Juliet Neun Hornick), we were able to successfully create a new logo for the Centre and most importantly, created a new website. This website is integral to connect our senior members – as the big picture is to Inform and Connect. As the end of construction of the new building is set for 2023, I know that the Centre will offer all (and new) volunteer board members a diverse choice in committees and commitments. Looking forward to 2023!
An empathetic and resourceful team member and leader experienced working with people in a variety of settings and organizations. Articulate, focused, and committed to justice and equity in our community for all community member.
Instructional Associate: Vancouver Community College 2008 to 2011
VCC Instructional Associates were tasked with overseeing Departmental Program Reviews and assisting the Departments to review curriculum and delivery systems. The task involved helping instructors to research and analyze their curriculum and delivery methods. Our role was to facilitate and manage change in both areas.
This was an opportunity to revive and expand educational services offered to students at both the VCC Broadway Campus and City Centre Campus. Worked with staff to expand and improved educational support service. worked closely with Counseling and Instructional areas to develop support services for all students but especially for students returning to school underprepared for the challenge of college learning tasks.
College Instructor: English Language Skills Dept., Adult Basic Education and Self-paced ESL and various Skills based ESL programs 1996 to 1995.
Masters of Arts, University of British Columbia
I came to Canada in 1977 and am happily married to Olivia Padilla, a retired RN.
I am a graduate of Chemical Engineering from the Catholic University of the Philippines — University of Santo Tomas. I have a Diploma in Psychiatric Nursing from Douglas College in New Westminster, BC I am now retired after working as a Psychiatric Nurse in different hospitals in the Lower Mainland.
On my retirement I have two advocacies: I busk in order to earn money that I send to poor people in the Philippines who are hungry due to COVID. Also, in my 45 years of being blessed living in Canada I came to realize that there is a need for me to express my gratitude to this great country. So what I decided doing is to cook clean, healthy, nutritious food that I give to the homeless around Hastings in Chinatown who I know suffer from malnutrition. These advocacies I have done now for almost three years.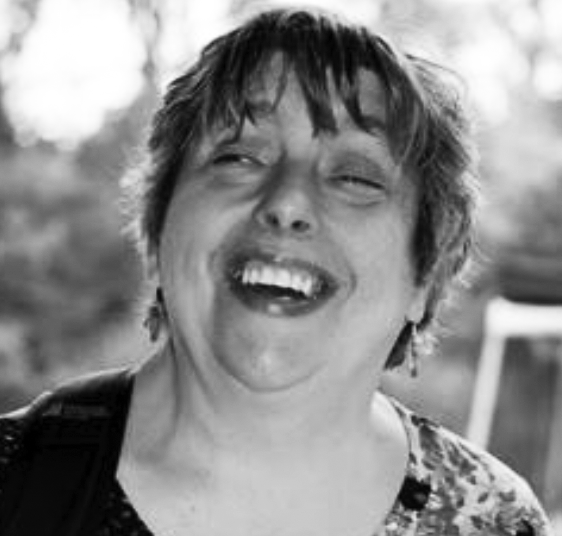 Marion Pollack
Marion Pollack is a retired postal worker and a long-time activist with the Canadian Union of Postal Workers (CUPW). She has held Union positions at the Local, Regional, and National level. She was recently elected to be a retiree representative on her pension plan. She has a keen interest in women's issues and continues to work for the full economic, social and political equality of all women. She is a former Board member and a Past President of the Canadian Research Institute for the Advancement of Women (CRIAW-ICREF). Currently she is the 411 Board President and an I and R volunteer. Shealso participates in the new facility, program, personnel, and seniors' issues committees. She is inspired by the dedication, spirit, and tenacity of the Board, staff, and members of 411.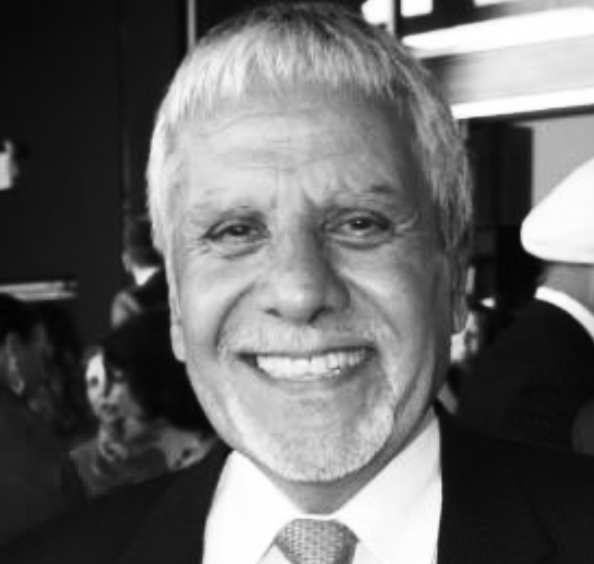 Kanwarjit (Kan) Sandhu
Kanwarjit was born and raised in Punjab, India. After finishing university, he left India to travel the world. He travelled to places such as Singapore, Australia, and eventually settled in the U.K. After living there for a several years, he decided to migrate to Canada and then got married. He raised two girls in Richmond and after 36 years of service as a bank manager, he is now retired. Kan's life experiences have taught him to deal with many difficult issues such as racism, discrimination, being an ethnic minority, and now dealing with senior issues. Being retired has afforded him the chance to give back to the community that provided him with so many opportunities.
Kan is very active in the community and has participated in various workshops over the years. Kan has recently been appointed to the Richmond Intercultural Advisory Committee by the City of Richmond.
He has been on the Board of Directors for Richmond Multicultural Community Services (RMCS) in various capacities such as President, Vice President and Secretary. This society deals with settlement and seniors' issues. He actively participates in their seniors' program that involves yoga, healthy eating, and dealing with various senior's issues. He is also on the board for the Indo Canadian Business Association (ICBA) and chairs the Scholarship Committee to help students be able to fund their university education.
His involvement with various workshops has created fruitful discussions on how to deal with real and living issues in our society. Such workshops include Balance between Security, Human Rights and Accountability at the Justice Institute of B.C., mental health issues seminars at S.F.U., Diversity in Policing Conference at the Justice Institute of B.C.
Kan was also involved with the National Association of Canadian of Origins (NACOI) and was elected as President of the BC Chapter and Secretary at the National Level. This organization facilitated regional and national conferences and liaised between provincial and federal government officials.
Kan is a member of the Finance committee.