Check out what 411 offers
411 Seniors offers a wide range of free services and low-cost programs. There are numerous opportunities to get involved and get access to the resources you require. In this section, you will find details on our Information & Referral services and annual Income Tax clinic; information on 411 Seniors' workshops, events and seminars; details regarding our Drop-In Centre; and finally, the committees 411 Seniors has and their responsibilities.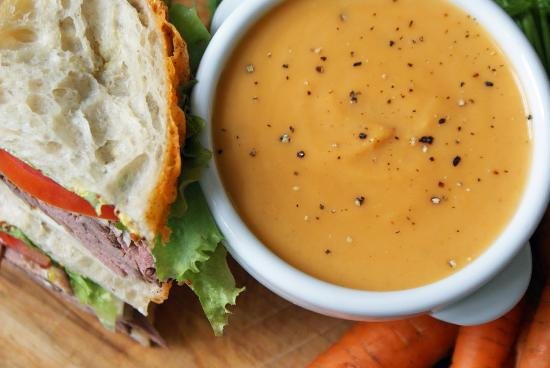 Lunches @ 411
411 also serves lunch on Wednesdays and Fridays for a small fee. Check out this month's menu for more details HERE.
Learn more about our programming
We are Senior-Led
Our activities are delivered by older adults in our membership. These volunteers deliver and facilitate classes, workshops, training, town halls and special events.
Our programming reflects the diversity – ethnocultural, socioeconomic backgrounds and gender/sexual identities – of the demographic we serve. We ensure opportunities for participation and encourage our members to get involved in the activities we offer and in the programming development itself.
Program & Service Updates
During the COVID-19 pandemic, we were committed to maintaining the delivery of programs and services, often remotely and in line with BC Health Regulation guidelines to ensure the health and well-being of our member base.
We moved into our new location on Fraser Street in March 2023 and are looking forward to resuming our in-person programming and activities. Our decision and timing regarding the restart of indoor programming will be guided by our volunteers. Visit our website often for updates.
We are open to new suggestions for programming and services. Let us know what programs and services are important to you!